WORLD CENTRIC PRODUCTS
Waste Bags
compostable waste bags in various sizes
Paper soup/ ice cream bowls
made from sustainably forested trees and lined with PLA (a plastic-like material made from corn)
Fiber bowls, trays, boxes
various sizes and shapes – these containers are made from bagasse, the fibrous remains left after sugar cane is processed. Most containers have the option of fiber or clear lids (made from corn).
Clear salad bowls and lids
made from corn
Catering pans
various sizes, made from bagasse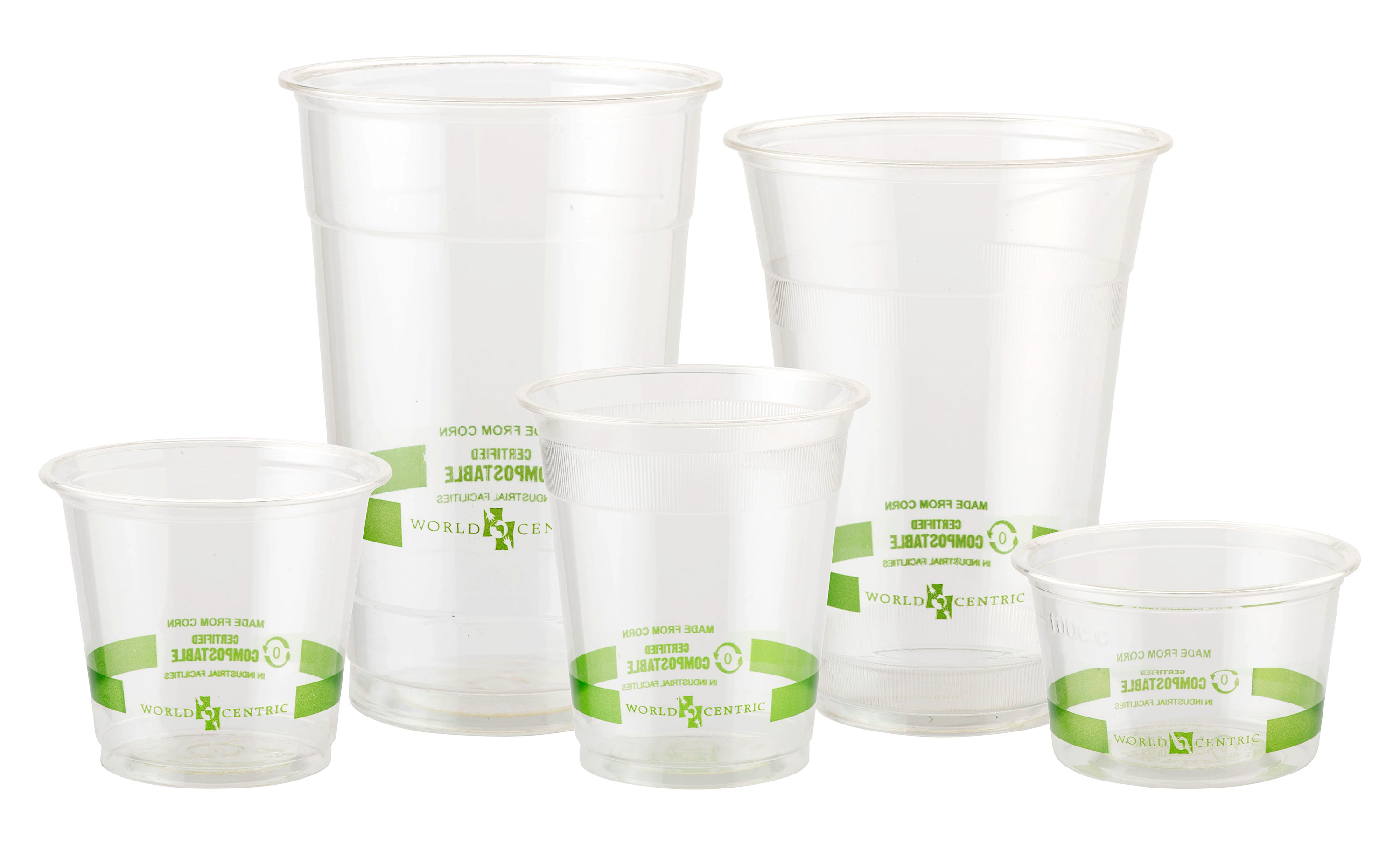 Clear cold cups
made from corn – flat lids with straw holes, domed lids with or without straw holes, and a convenient parfait-set-up lid are available
Straws!
These straws are sturdy! You would never guess they AREN'T plastic!
Hot cups
made of sustainable forested trees and lined with PLA. We have single-wall (and hot sleeves if you need them) and double-walled hot cups that eliminate the need for hot sleeves
Napkins
Various sizes and materials, including 100% post-consumer recycled paper, and straw.
Plates
made of straw – we have round ones, square ones, plates with a drink holder attached!
Portion cups
made of corn or fiber
To-go containers
Clear corn, bagasse containers with lids, Miscanthus clamshells made in Ohio! Lots of sizes!
Utensils
made from corn – These are THE most substantial disposable cutlery you'll find! Good up to 200ºF, we put them in the dishwasher if the kids happen to bring them home in their lunchboxes!
If there is a World Centric product we don't currently carry, we would be happy to add it for you.
OTHER PRODUCTS
4-cup carrier
Made of pulp
stir sticks
made of bamboo
hot sleeves
plain brown corrugated
pizza boxes
plain kraft cardboard in several sizes
shopping bags
kraft with twist handles
Let us help you source it! We are always looking for new products to add to our planet-friendly line-up.